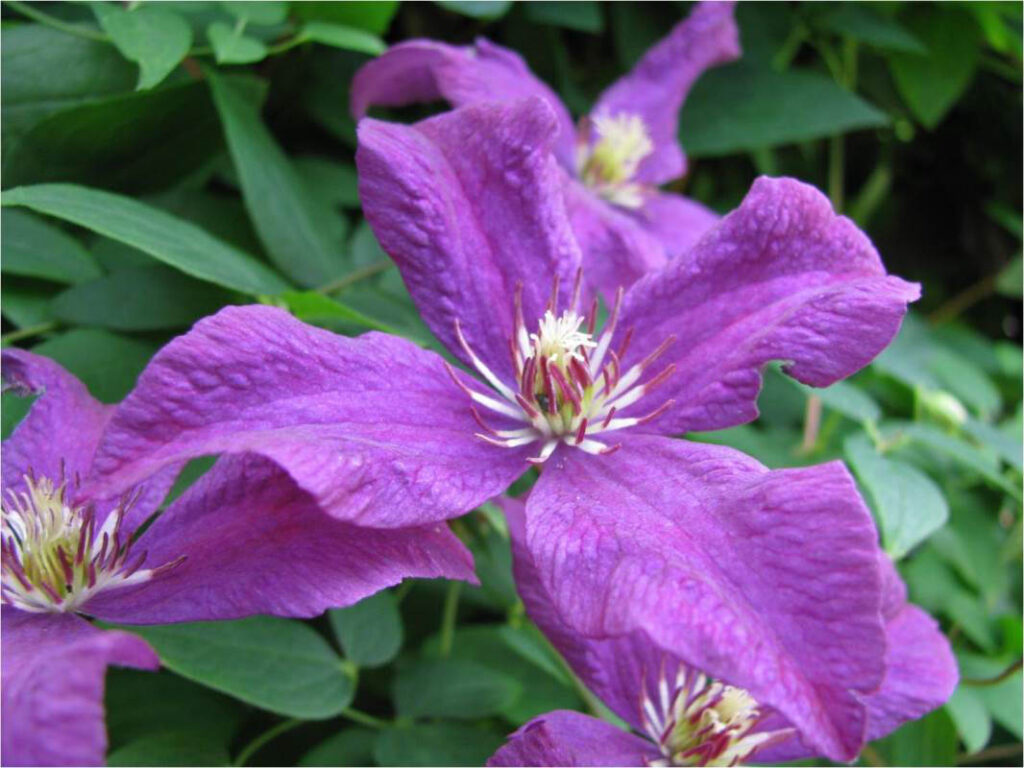 is a group of climbing vines represented by more than 200 species. There are many more varieties available, which offer beautiful flowers of colors ranging from whites, through yellows, pinks and reds, to dark violets, purples and navy blues. Clematis bloom through the season: some are spring bloomers, others flower in summer or autumn.
They require rich, well-drained, slightly alkaline or neutral soils. Clematis like their roots to be protected from direct sun, which might be achieved by covering the soil by low growing shrubs. About a hundred of Clematis varieties have been selected by Polish breeders: Wladyslaw Noll, Stefan Franczak (awarded the Commander's cross of the Order of Polonia) and Szczepan Marczynski.
We offer in vitro plantlets.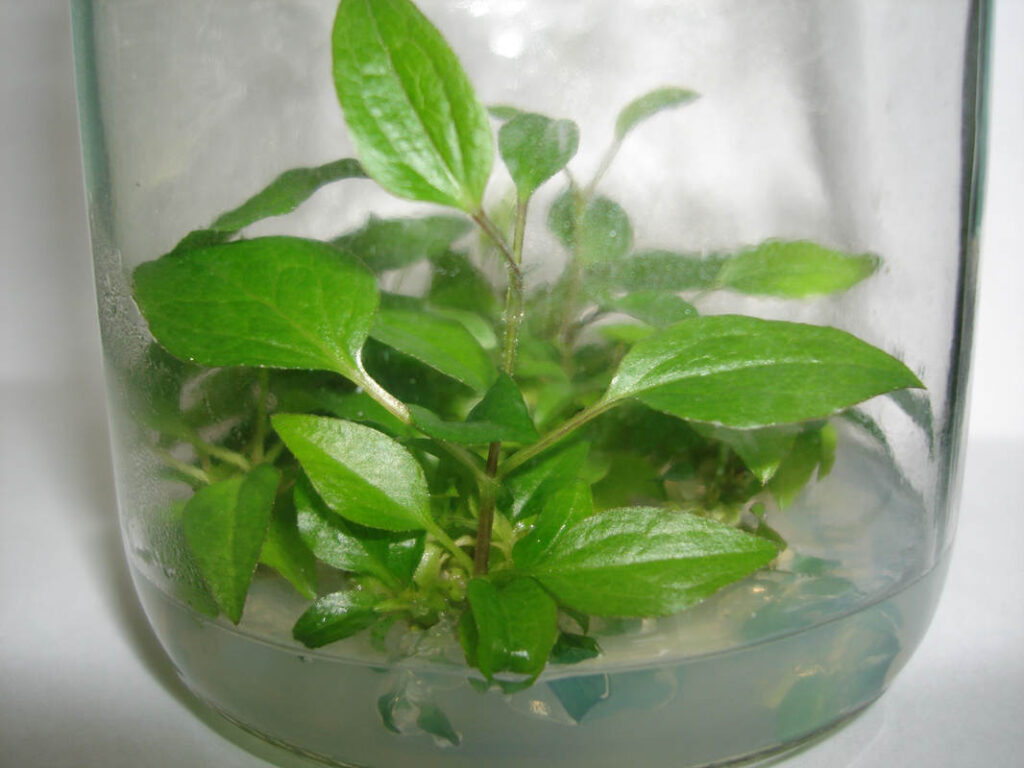 Clematis 'The Heroes of Warsaw'
Medium-sized to large, red-violet to dark purple-violet flowers with reddish shading on bar, outside silvery. Filaments white; connectives yellow; anthers yellow.
The name refers to the original parent Clematis 'Warszawska Nike'. The monument in Warsaw, "Warszawska Nike", commemorates The Heroes of Warsaw 1939-1945: civilians and soldiers who fought the German invasion of September 1939 and the subsequent German occupation. This new variety is tetraploid Clematis 'Warszawska Nike'.
Group:
Early large-flowered group
Approximate height: 
2.5 – 3.0 metres
Flowering period(s): 
Jun Jul Aug
USDA zones: 
4 5 6 7 8 9
Pruning:
Light prune (Group 2)
Raised by:
S Marczynski, A Majewska-Sawka, A Kunicka
Country of origin:
Poland
Date raised: 
r2010 n2019 i2020
Parentage: 
Tetraploid of 'Warszawska Nike' ('Warsaw Nike')
Other name(s):
None known
 
 
Further detail:  


Flower diameter: 10-14cm
Tepals: 5-6; 5-7cm long × 3-4.5cm wide, ribbed, broadly elliptic, overlapping, wavy-margined to occasionally jagged at rounded apex margin